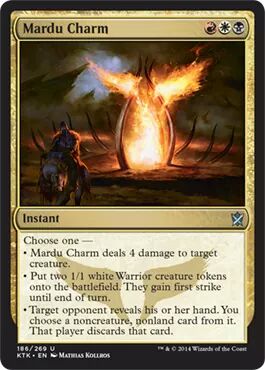 Choose one —
• Mardu Charm deals 4 damage to target creature.
• Put two 1/1 white Warrior creature tokens onto the battlefield. They gain first strike until end of turn.
• Target opponent reveals his or her hand. You choose a noncreature, nonland card from it. That player discards that card.